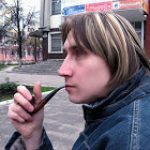 Nick Bogdanov
startpack.ru
I watched different things - Bitrix, crm at 1C, something else was ... Really, at the last presentation arranged, people promoted their system based on Bitrix and were so proud of the goodies that they finished - time tracking, cost reports, etc. . that my hand did not rise to tell them that for all the functionality that they praise, I would spend from 10 minutes to, at most, a couple of days in Planfix without a single line of code. And the guys keep the programmer on salary, the server ... to each his own.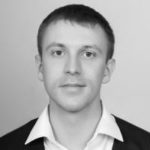 George
startpack.ru
This is my second year using Planfix. I use it for the Internet portal, where I constantly have to process requests (Working with government agencies) and for myself separately according to the GTD method (David Allen) for project management. Firstly, I am a very active user of this system, and I think even the developers never thought of being so pissed off by the system, as we have to. 40+ custom fields, 5 task templates, 5 departments, 1000+ users, 2000+ applications in the system. +11 GB of photos in applications. There are a lot of pluses. 1. Brilliant, simply brilliant automation system. It is very easy to set up many processes and scripts. You don't need a programmer for these purposes and you are more focused on the algorithm than the code. 2. Reliable. Failures were 3 times in two years. 3. Cost. She is underwhelming. 4. If you are running a project and need a CRM to test an idea, I guarantee you that you won't find a better system. 5. The API did not cause problems, and we connected quite a lot with the portal. 6. I have not found a better system for GTD. All sorts of todoist, trello, wrike are smoking on the sidelines. And for the price in general. 7. Technical support at its best. 8. Easy to customize.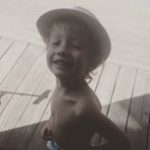 Alexey Dyomin
startpack.ru
I have been using it for 6 years already. As I remember now, I chose a service for doing business in the studio .. I tried a dozen different services until I came across planfix.ru. Then it was an early beta and many of the features that are now were not in sight. But gradually new functions were added, existing ones were improved. From time to time I look in the direction of other services ... for example, when Bitrix24 appeared ... but so far I have not found such convenience anywhere.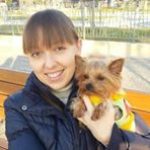 Ekaterina Panova
startpack.ru
We started working at Planfix on the recommendation of several of our partners and, frankly, at first just out of curiosity, because everyone had suspiciously positive reviews) But then we realized that everything we were told turned out to be true. This is a convenient information storage system with separation according to a variety of criteria and levels of access for employees, and convenient teamwork with the ability to create groups, control everything that happens and so on, a file storage system, in general, everything that a modern organization needs, whether it is a small company with 3 employees or an organization with a hundred employees. Planfix is ​​also a convenient way to familiarize new employees with organizational processes. We recommend now to all friends and partners!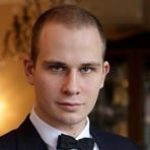 Igor Atkin
startpack.ru
Planfix is ​​one of the best systems for a small company (and a big one too). First of all, she admired the ease with which you can deploy the "auxiliary processes" of the company in it (hiring employees, processing claims, collecting offers, organizing cleaning in the office (!). Previously, the development of an infrastructure for additional processes took a lot of time from a week to a month. Then with planfix, this time was reduced to several days.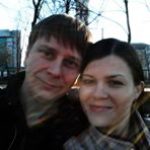 Dmitry Evstigneev
startpack.ru
I came to planfix (more precisely, I'm still going - by running in the technical process) by sorting through a set of CRMs. There is a CRM that we "use" with colleagues, but it is only suitable for sales ... given the fact that we are trying to set up a small production and it certainly won't fit into the existing CRM ... The very first inspection of planfix showed a simple interface and I'll just say this, there's a lot of good things, from just a bombastic implementation of importing contacts (after all, often the fields and their number do not match what they have), to managing and controlling processes, but that's all lyrics, the most important thing that hooked me was the calendar plan familiar from my youth, now more often referred to as the Gantt chart - such a tool with such capabilities is a rarity, this is what captivated me at first sight! The good news is that they added a filed interface for a large screen resolution! There is integration with facebook, Viber, mailing list services, etc. though I don't use it much...